Significant Job Cuts at The Washington Post
The Washington Post plans to axe approximately 240 positions from its workforce.
Patty Stonesifer, the outlet's chief executive officer, told employees that "prior projections for traffic, subscriptions, and advertising growth for the past two years – and into 2024 – have been overly optimistic."
"We are working to find ways to return our business to a healthier place in the coming year," the note read.
Ben Mullin, media reporter for The New York Times, obtained the note sent to staff at The Post.
"Washington Post is reducing its workforce by approximately 240 positions," Mullin said.
Inbox: Washington Post is reducing its workforce by approximately 240 positions pic.twitter.com/GFVdGZw2pa

— Ben Mullin (@BenMullin) October 10, 2023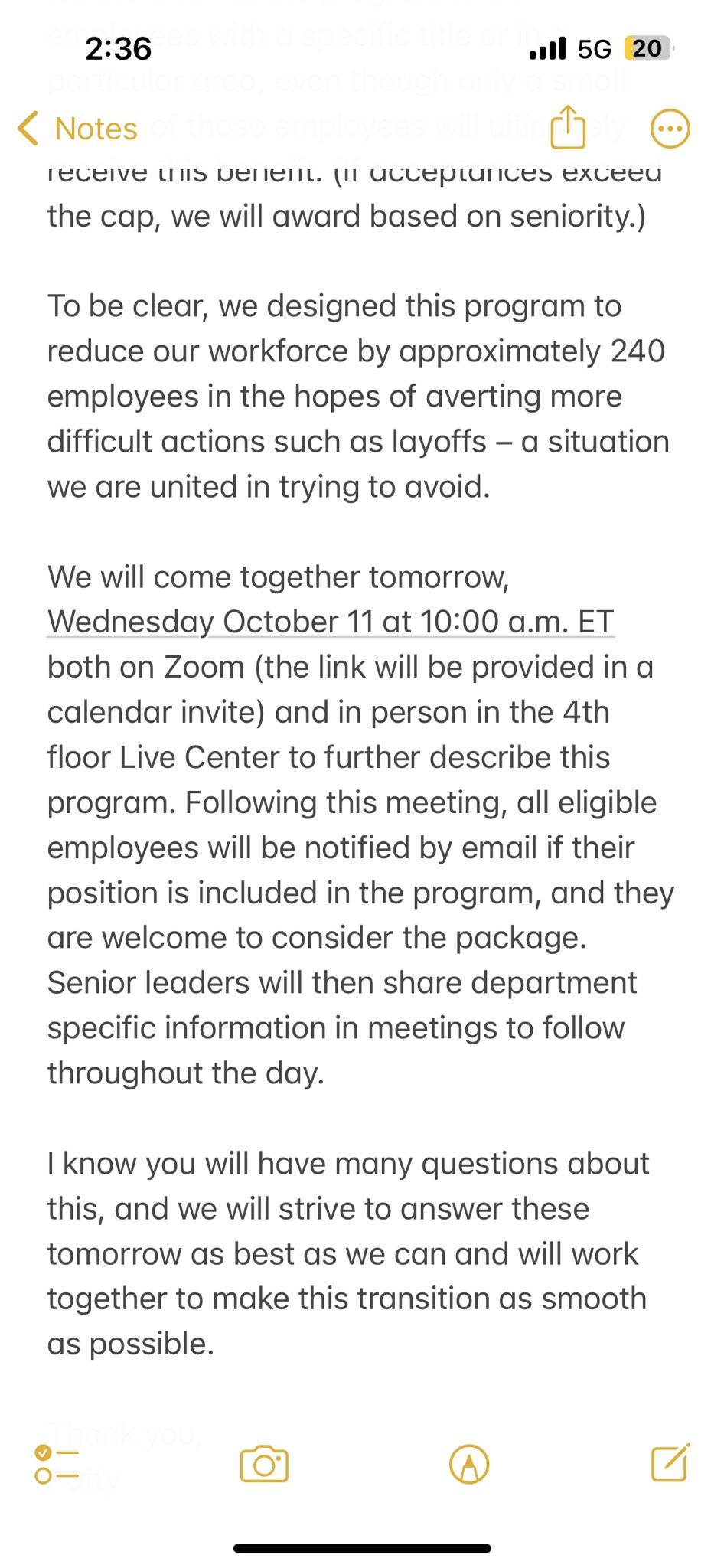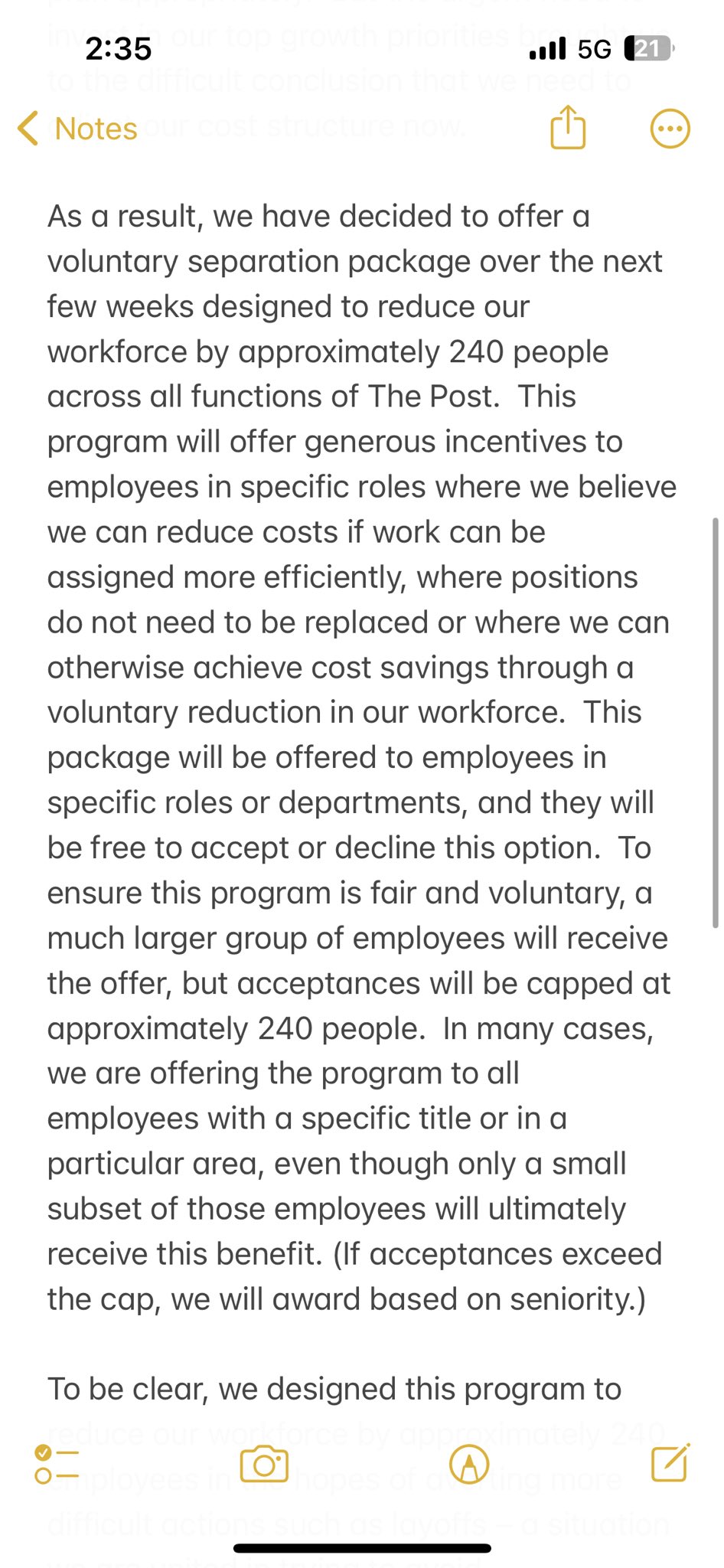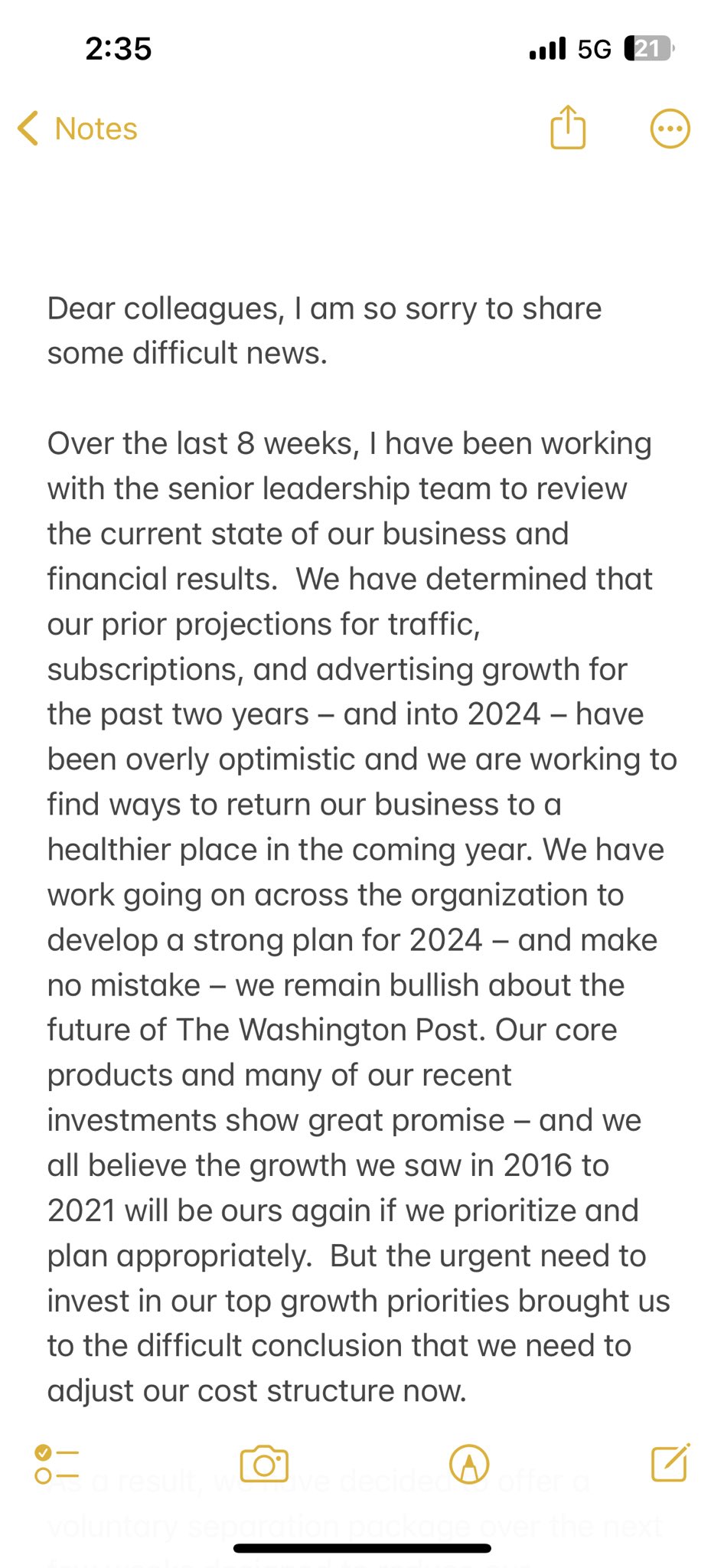 The Hill reports:
A large pool of the Post's hundreds of employees will be offered voluntary buyouts, Stonesifer said, with the number of acceptances capped at 240 positions.

The voluntary buyouts, Stonesifer said, are designed to "avert more difficult actions such as layoffs," which she called "a situation we are united in trying to avoid."

Stonesifer took over for Fred Ryan, the Post's former publisher who left the company earlier this year.

The Post eliminated the jobs of nearly two dozen newsroom staffers this spring, saying at the time the move was "necessary for us to stay competitive, and the economic climate has guided our decision to act now."

Last fall, the newspaper ended its Sunday print magazine.
BREAKING: Washington Post to cut 240 positions as Americans turn away from corporate mediahttps://t.co/g9fn6dkHgh

— Jack Poso (@JackPosobiec) October 10, 2023
The Post Millennial added:
According to the New York Times, the Washington Post is set to lose around $100 million in 2023, and the outlet has struggled to increase paying subscribers since 2020, which peaked at 3 million. The outlet now has around 2.5 million.

Earlier this year, the outlet announced that it had laid off 20 newsroom employees, and would keep an additional 30 vacant roles unfilled.